You may or may not know that as I'm currently working in a dull office job and not in design like I really want to, I have to find other ways to express my creativity. This is usually by repainting my nails every couple of days.
So here's a few variations I've tried out recently. Of course, they've all been finished off with a top coat of
Seche Vite
.
Kites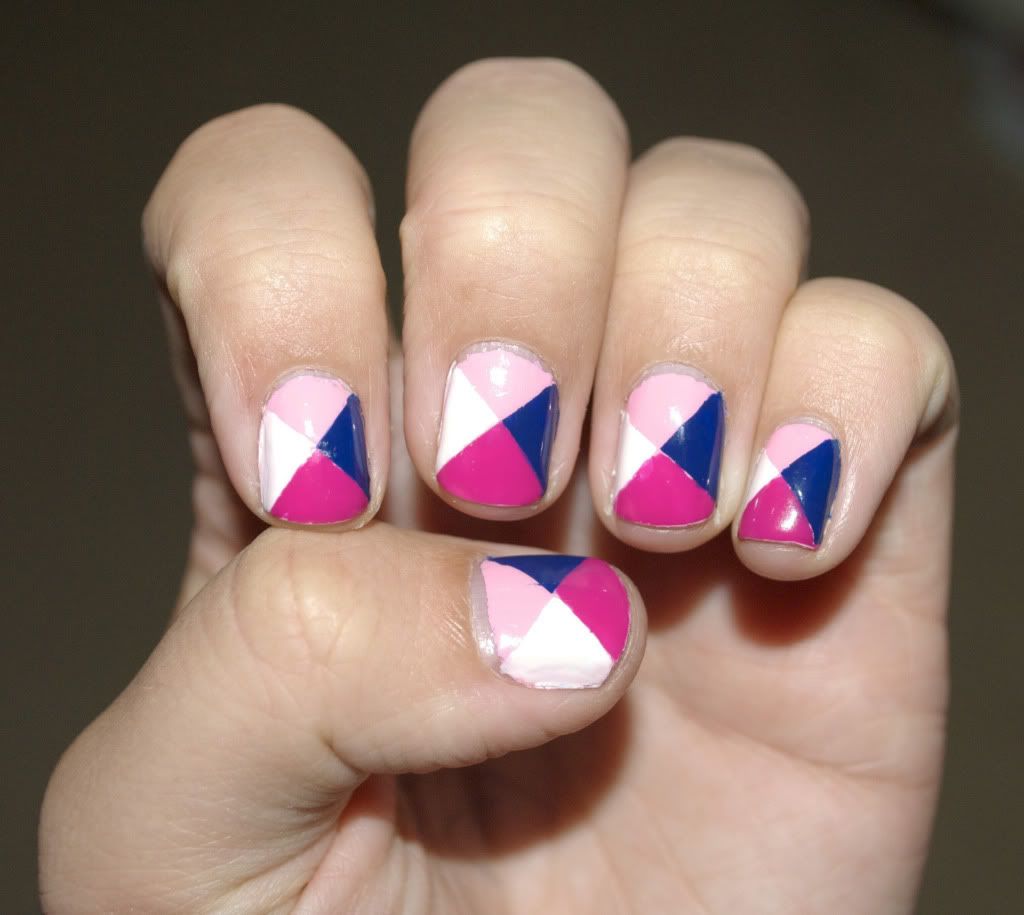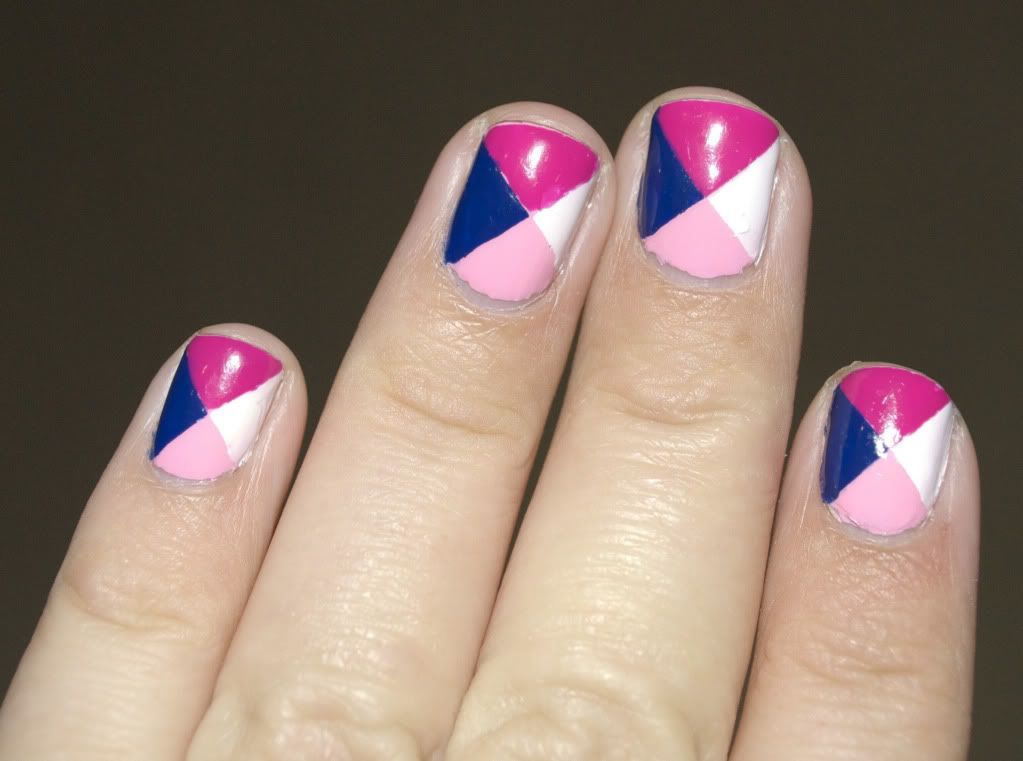 White Tips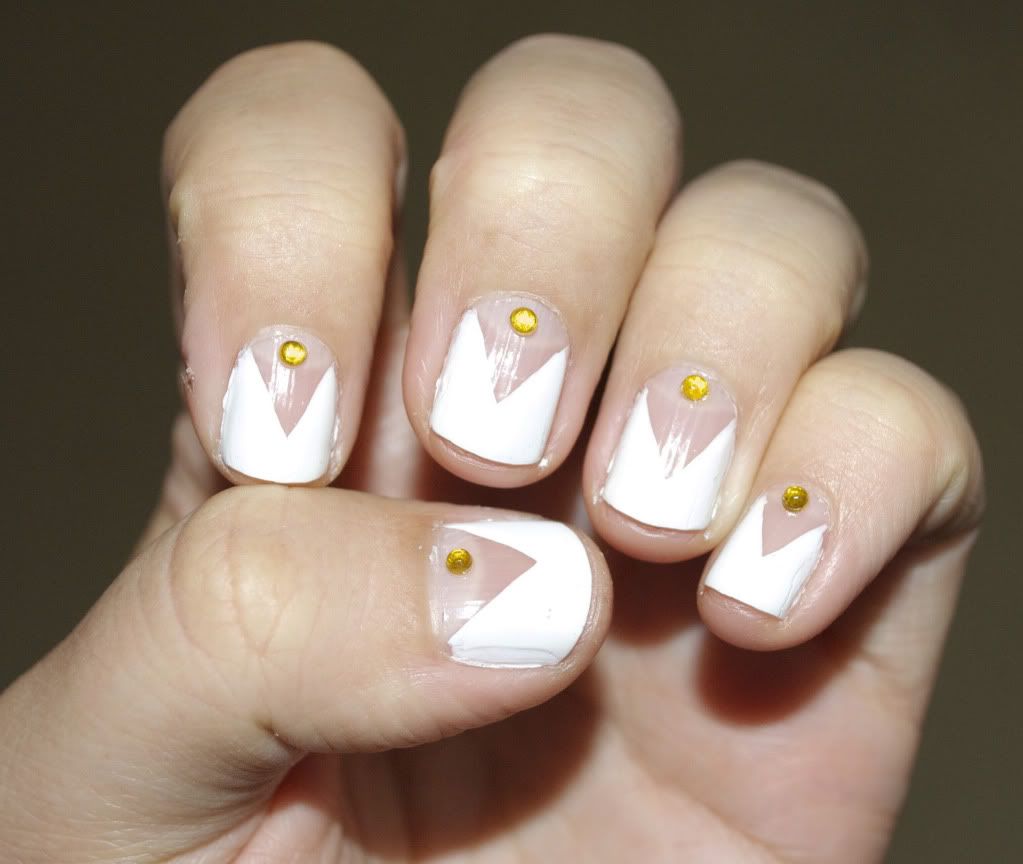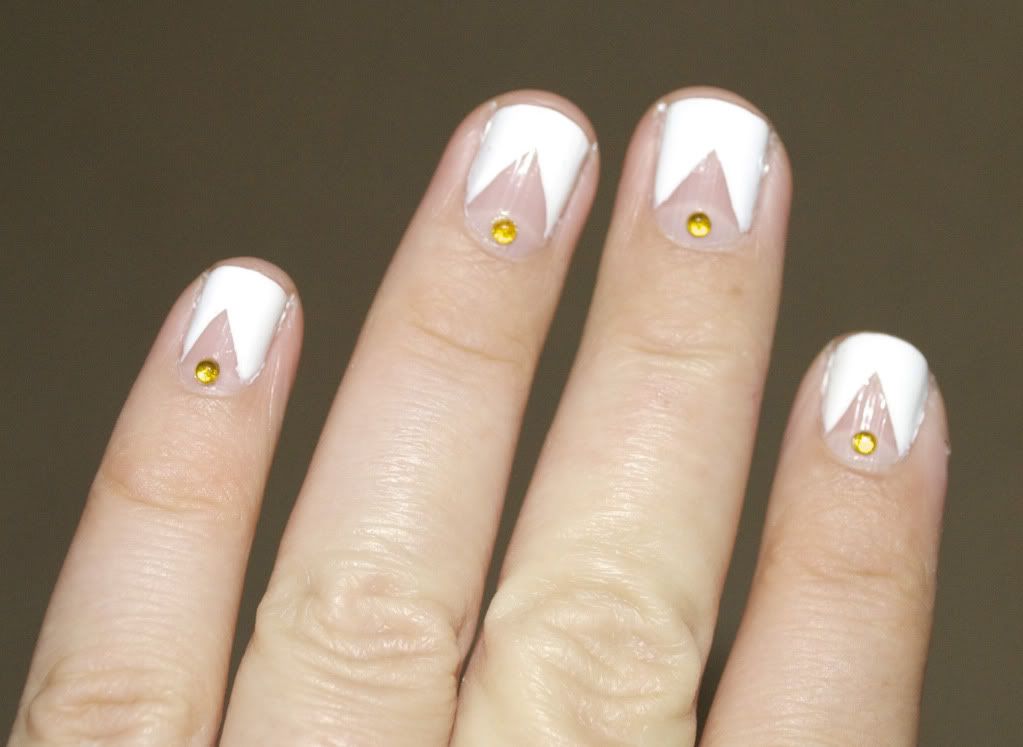 Rhinestones
are from
bigecity
on
ebay
(I've used this seller many times, they're very good)
I tried doing this design with
magic tape
but found it was easier to just do them freehand.
Pink with Silver Glitter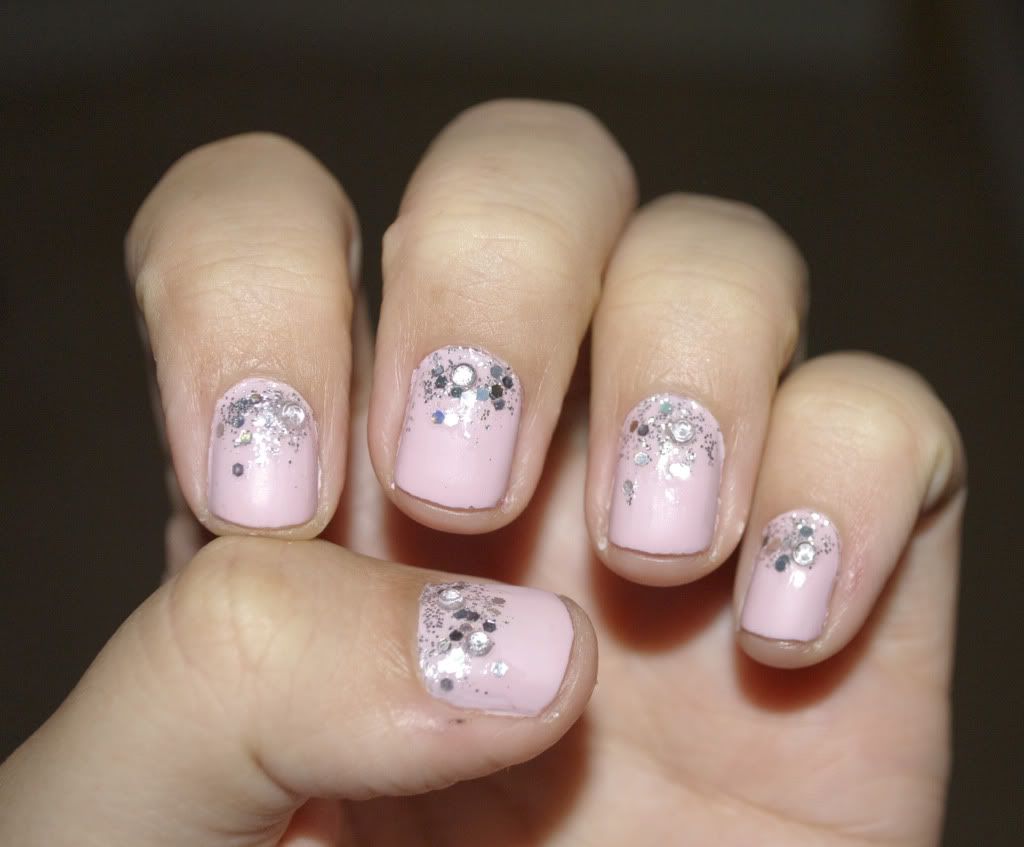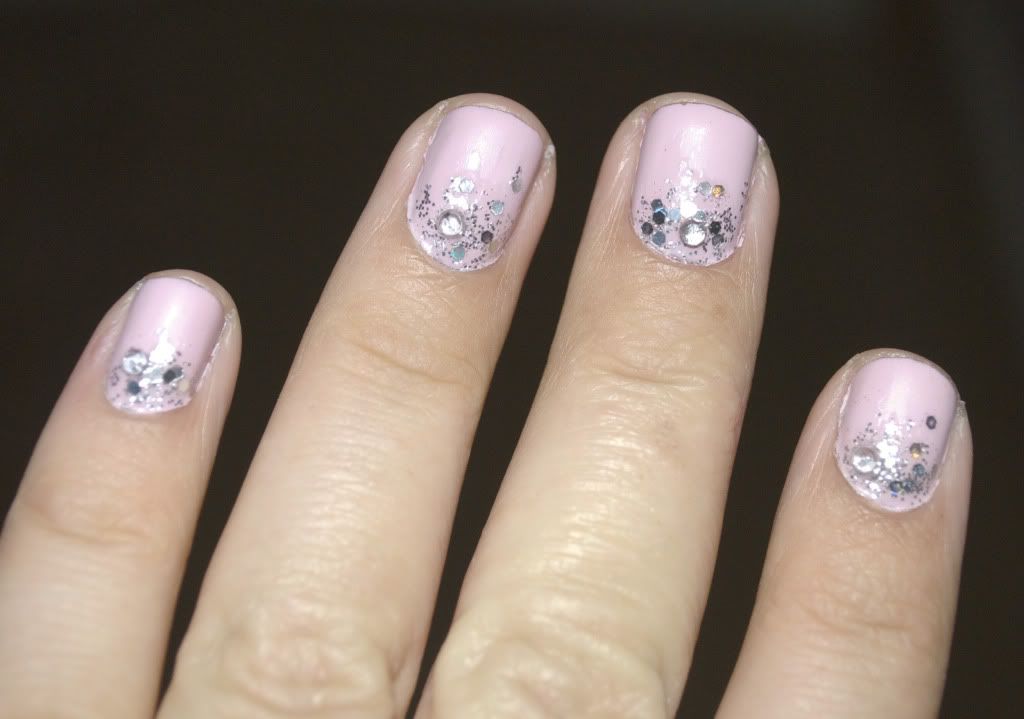 The pink base coat is the same
George from Asda
one used previously.
The silver glitter is from a
nail art pen set
. You can find many of these on
ebay
.
Same
rhinestones
as before.
Mixed 1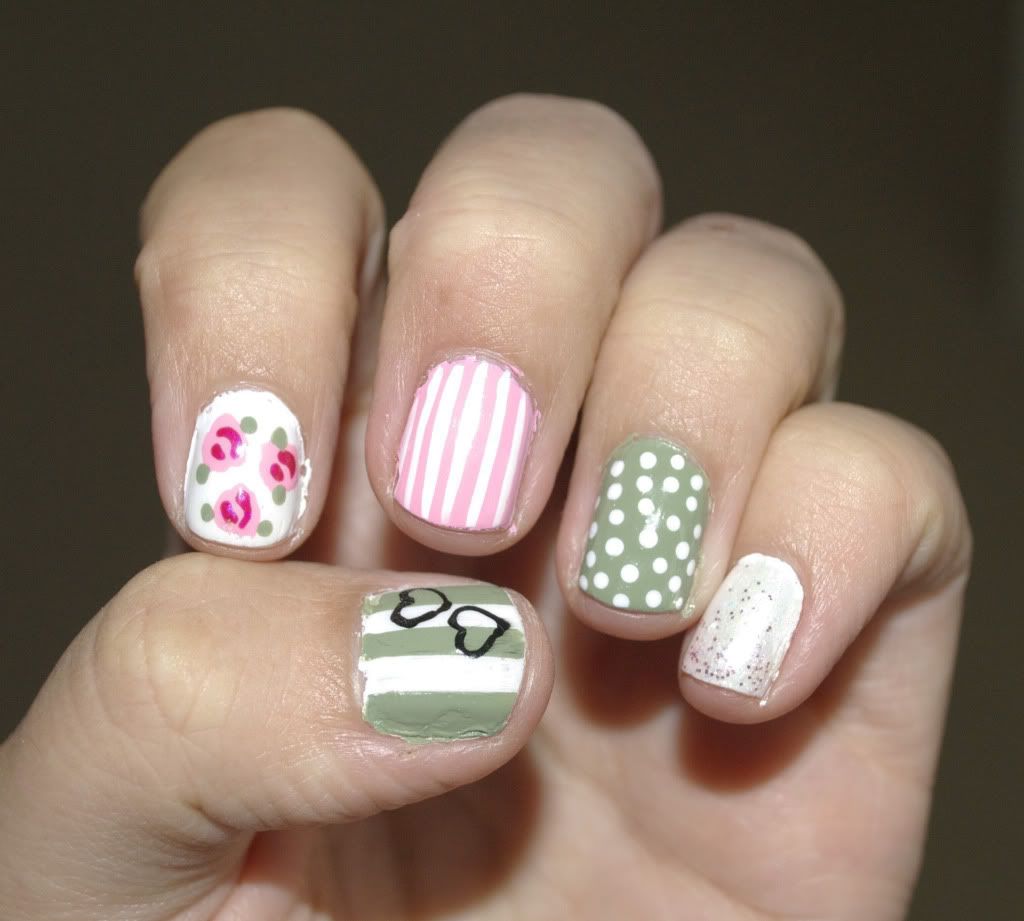 I used a
dotting tool
for the white spots on the green and the green spots for the flower leaves. There are many
dotting tools
available from
ebay
(you've probably guessed this is my number one source for nail art tools!)
I also used a
white nail art pen
for the stripes - the thin brush actually makes this quite easy.
I like doing mixed nails when I don't quite know what I want to do so decide to try out a few ideas at once. There's also some things I see which I like but wouldn't want 10 nails of so it's also good for occasions like that.
Mixed 2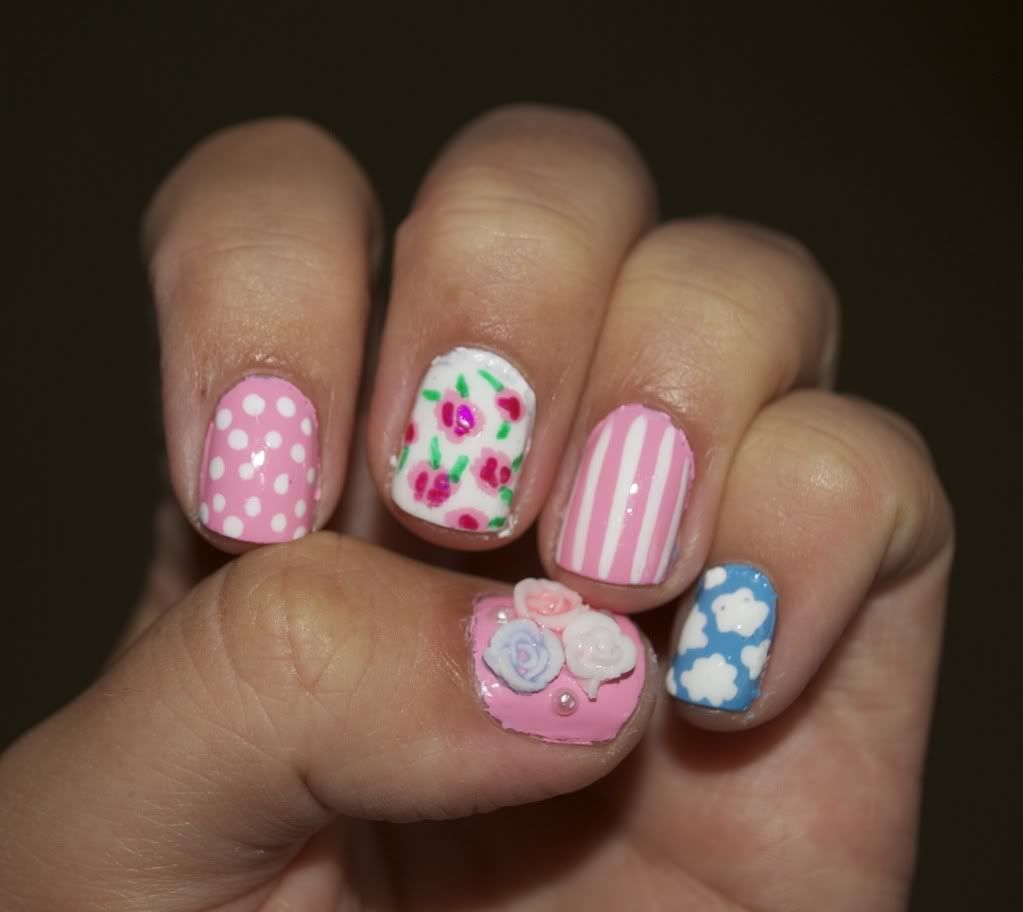 The
3D flowers
and
pearl rhinestones
are also from
bigecity
on
ebay
.