My mum has been getting into all sorts of country kitchen hobbies now that we live in the countryside - she grows her own vegetables, there was talk of getting chickens etc, and her latest venture is cheese making. I've been recruited as her assistant, and the first cheese we tried out was halloumi, a personal favourite.
It's actually a pretty easy process, doesn't take very long and requires very few ingredients. The main ingredient is milk and you have to get a very specific type, but I'm not going to go into full details. But in case anyone's interested here's a photographic journey through the process: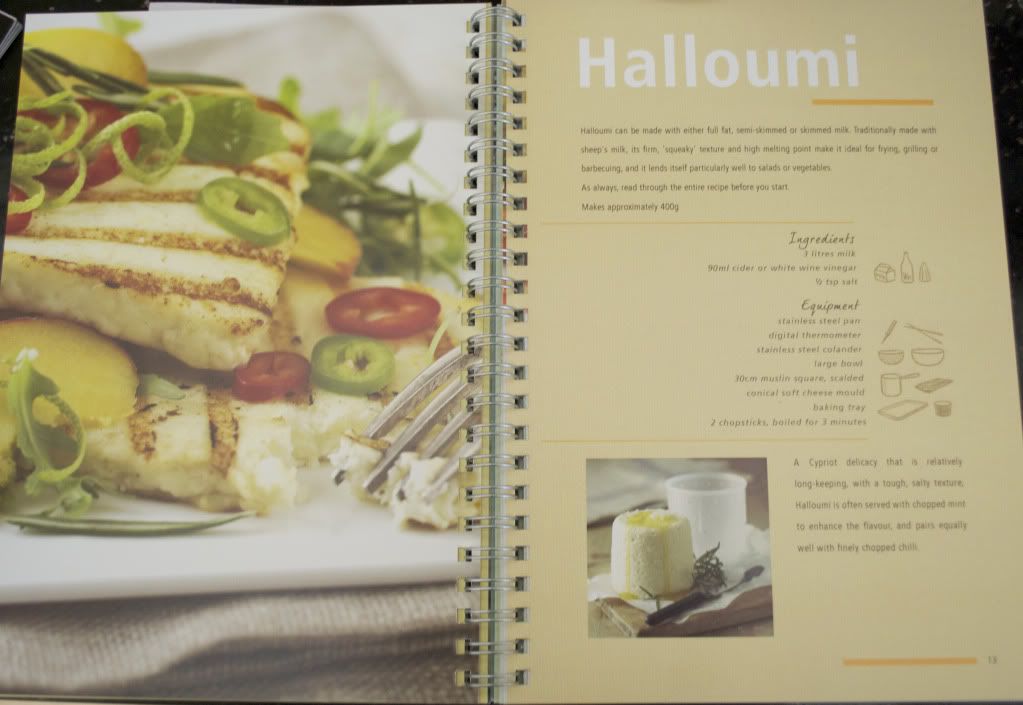 This whole idea stemmed from a book my mum got from
Lakeland
. If you can read the page you'll see the only ingredients are milk, vinegar and a bit of salt.
The book is called "
How To Make Soft Cheese
".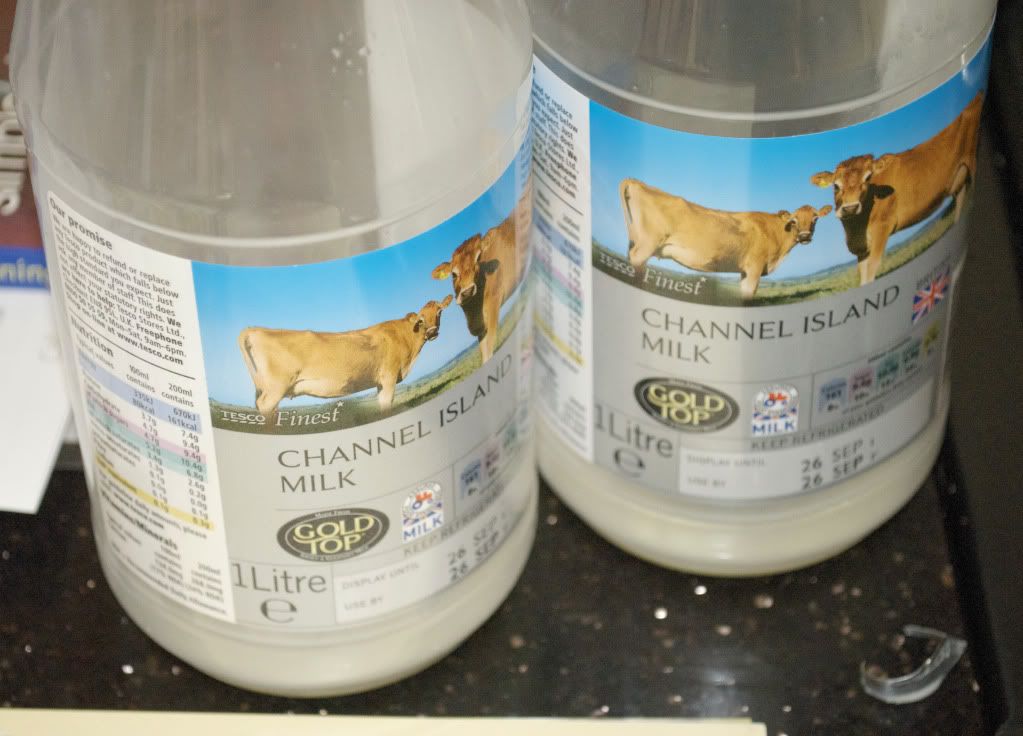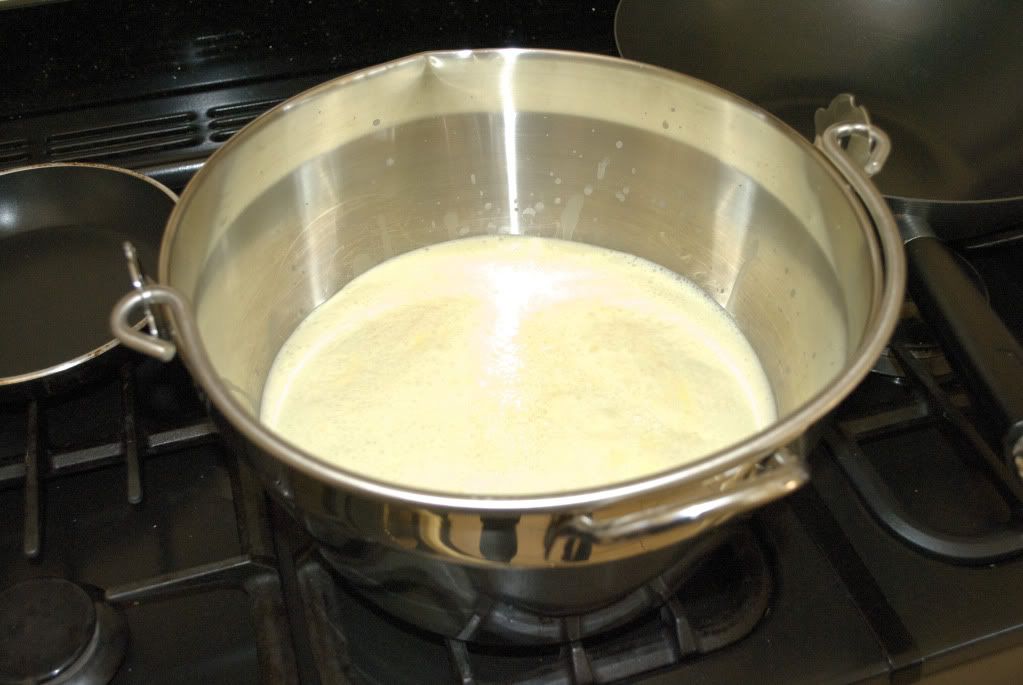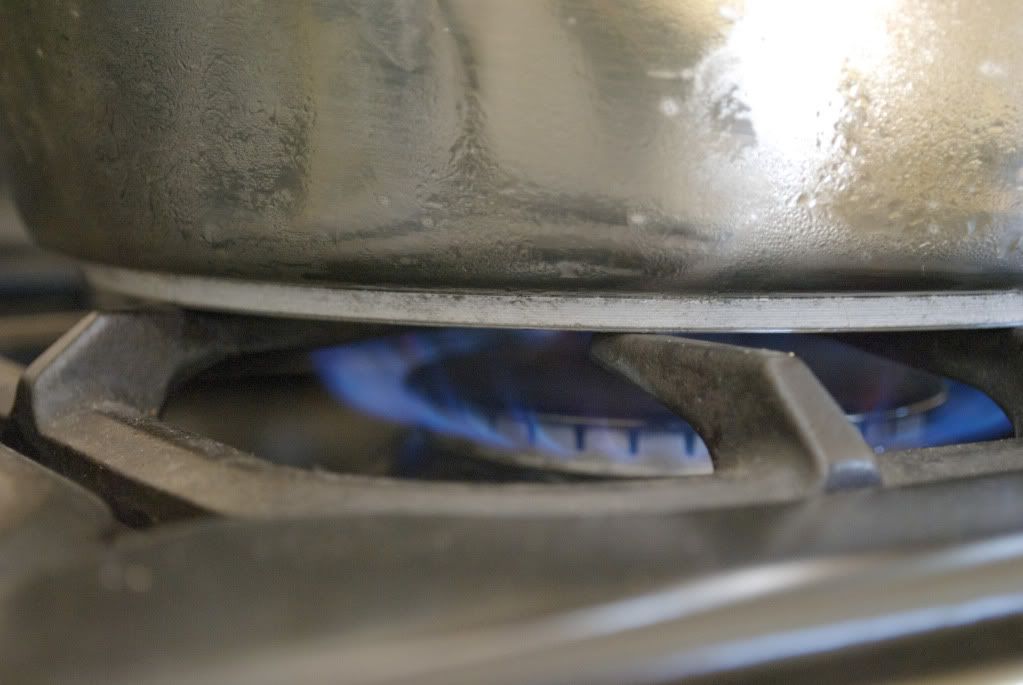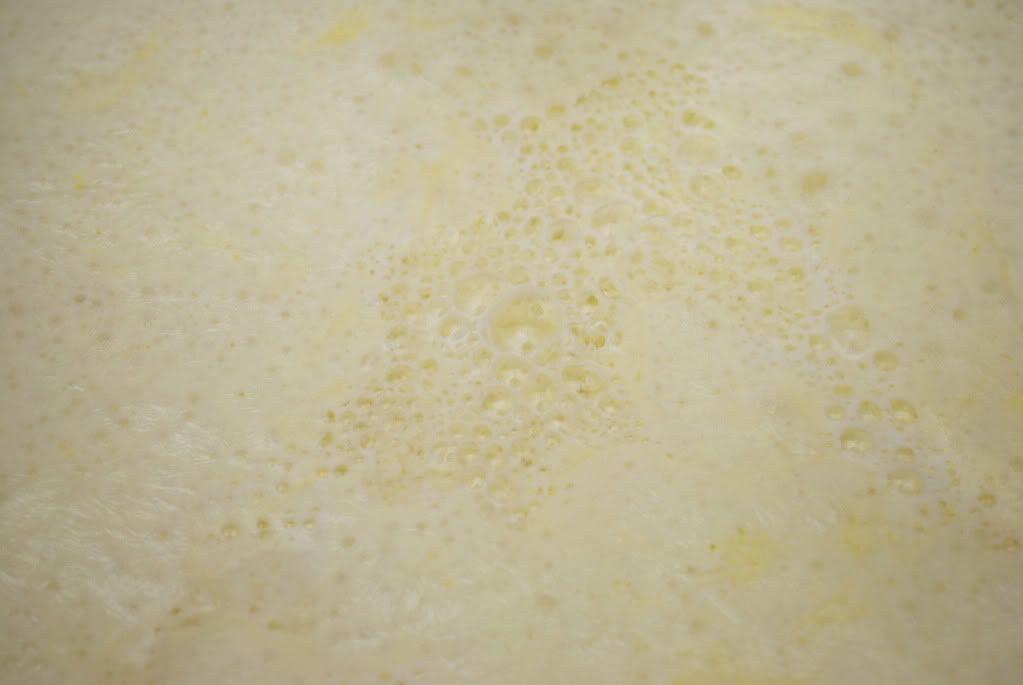 Very appetizing looking skin forming at this point but it smelt so, so good!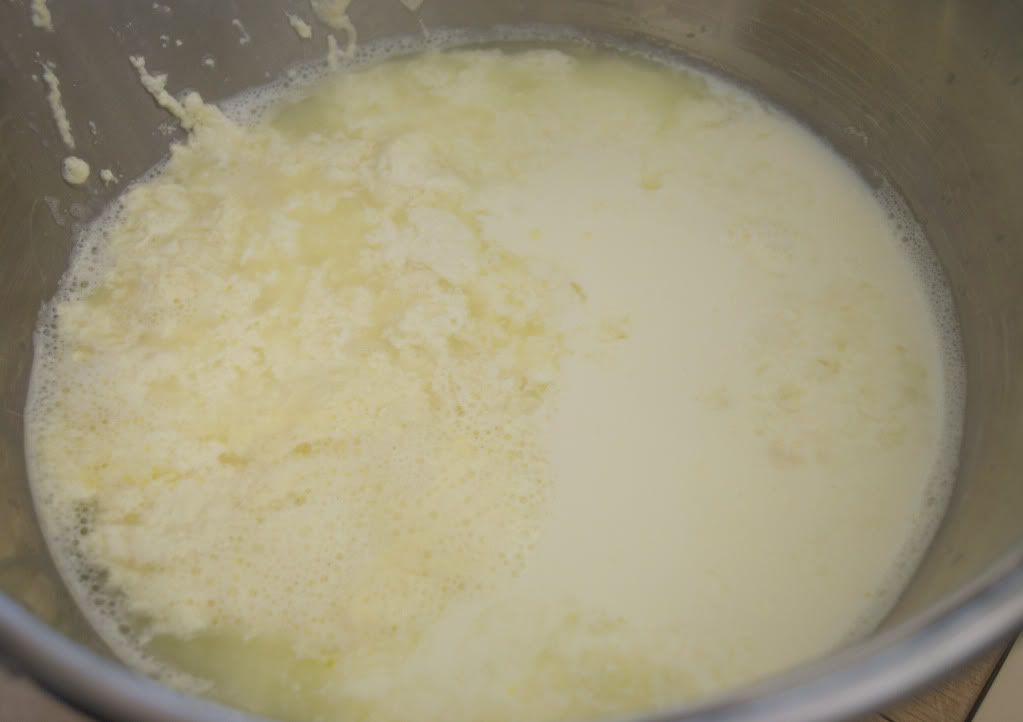 Looked pretty disgusting at this point! We had to "skim the solids" to separate them from the whey. I was very much reminded of Little Miss Muffet!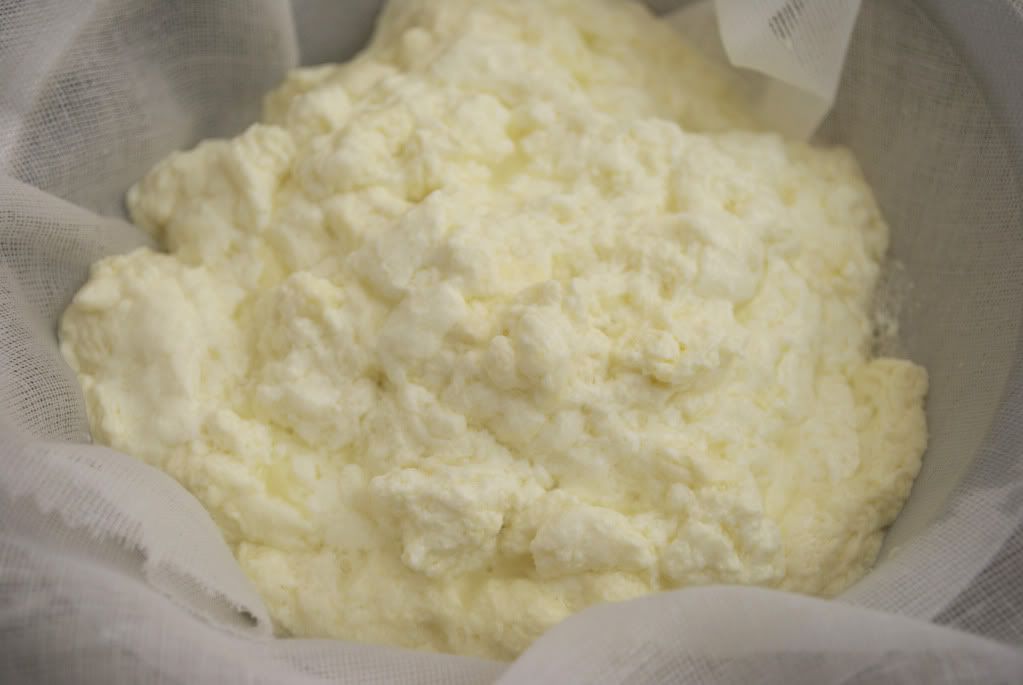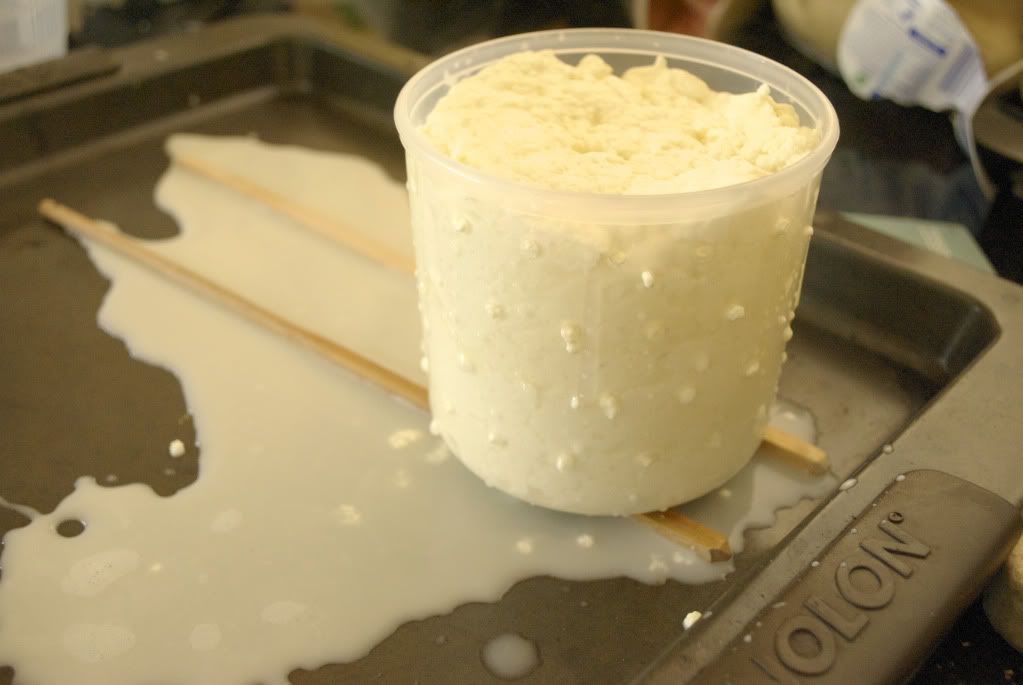 Left to set overnight in a
conical mould
.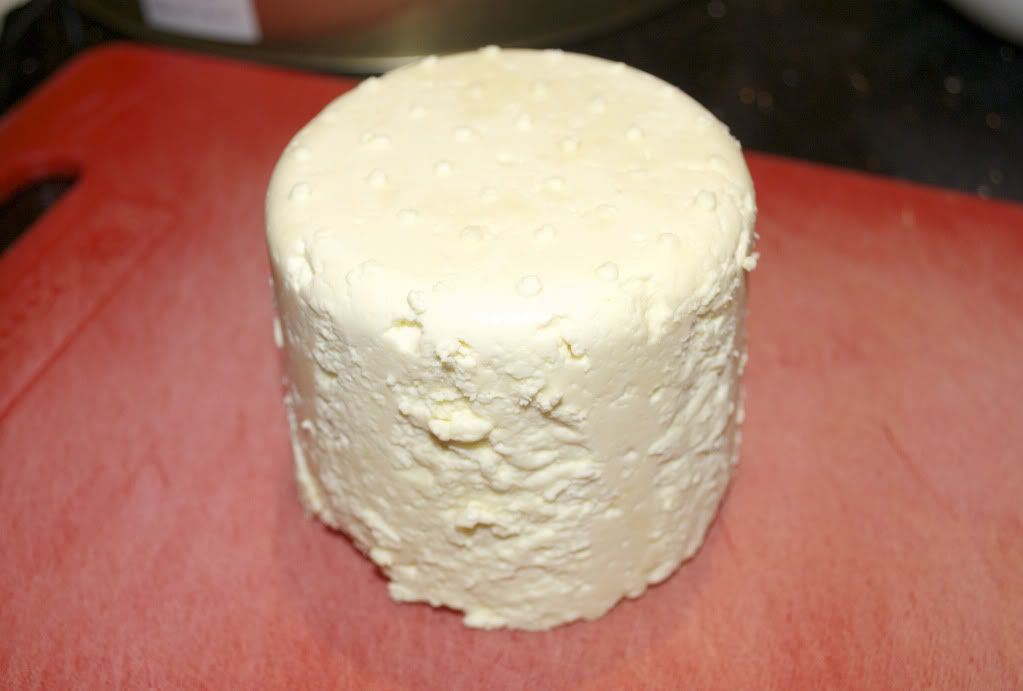 The final product.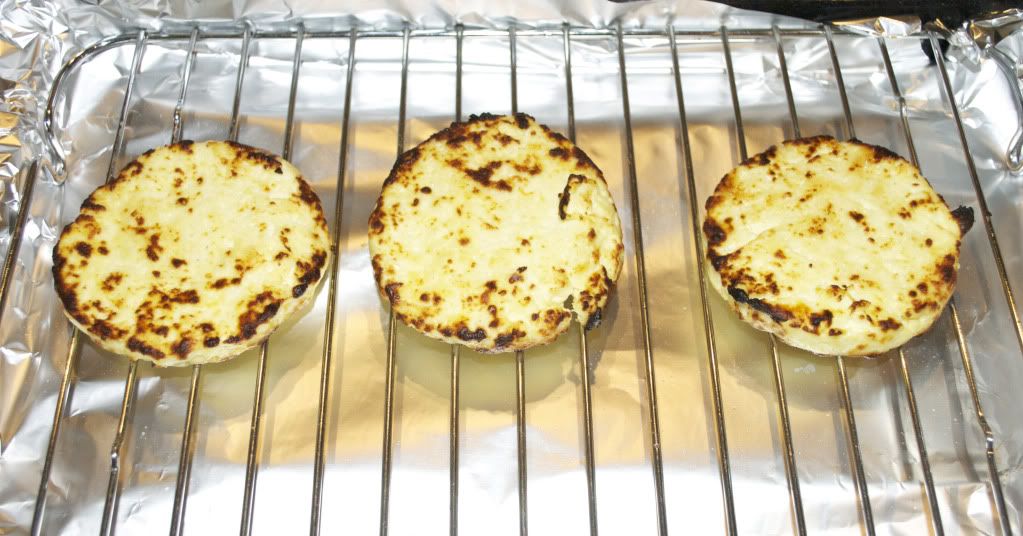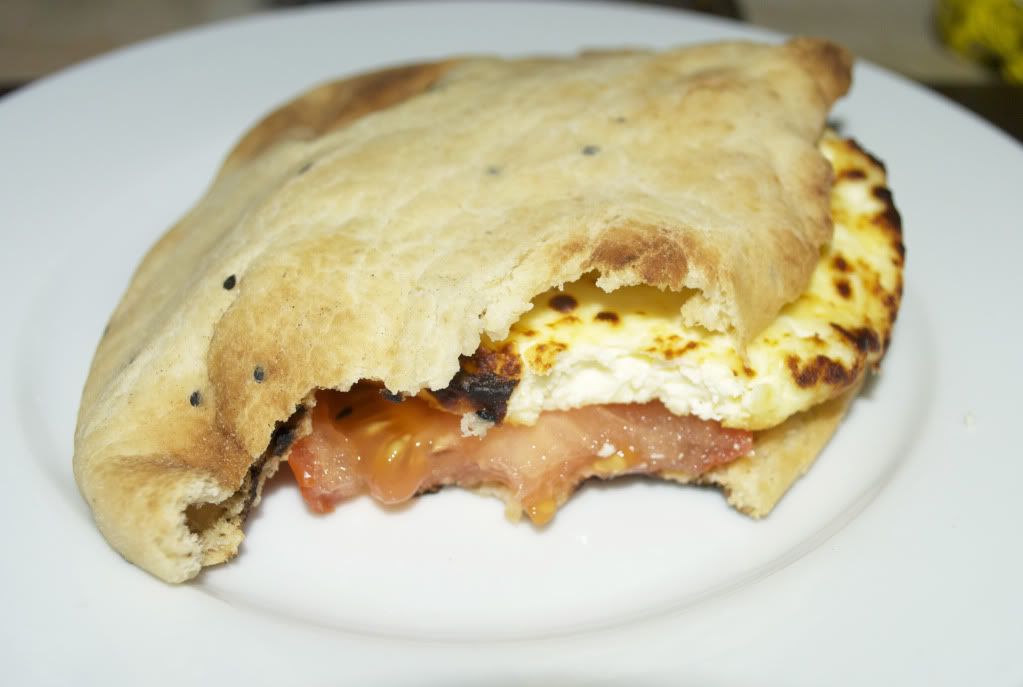 We sliced the halloumi up and had it in a naan bread with some tomato. We'd usually eat it with pitta bread but we didn't have any so we improvised and used naan instead!
To be honest, it didn't have a whole lot of flavour and it could have done with a little more seasoning. But not bad for a first attempt! I think we're going to try mozzarella next.