You may have seen the previous
cake pops
I made, well in honour of Halloween I made some more. I was hoping to make pumpkins, black cats and ghosts but I couldn't get all the ingredients I needed to I just made the ghosts.
The cake balls are coated in a layer of
white candy melts
with a circle of ready rolled icing on top. So cute!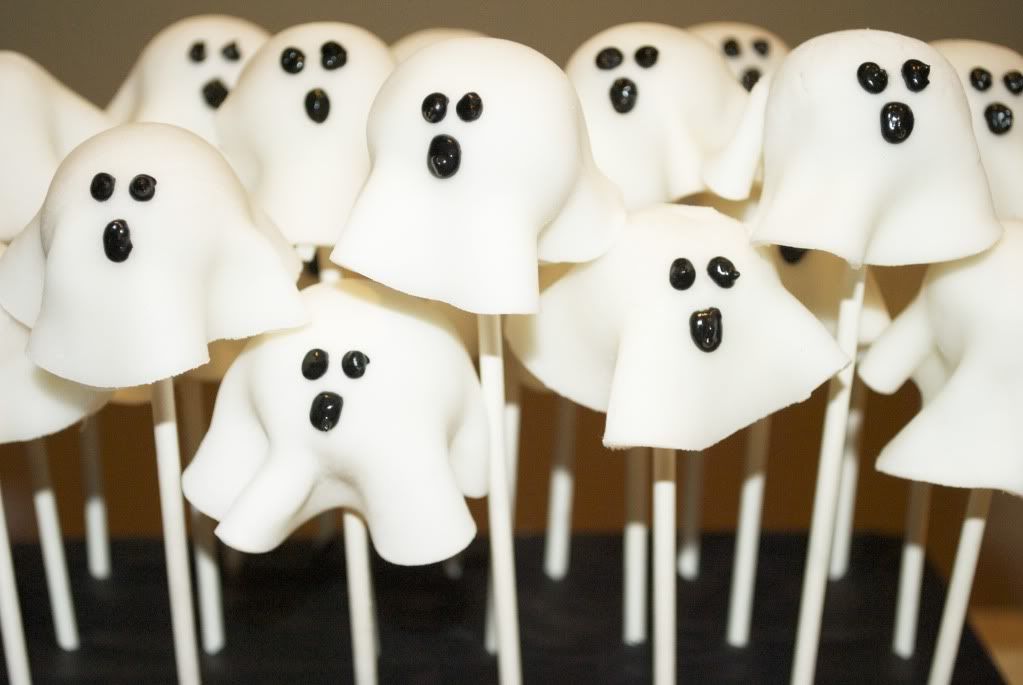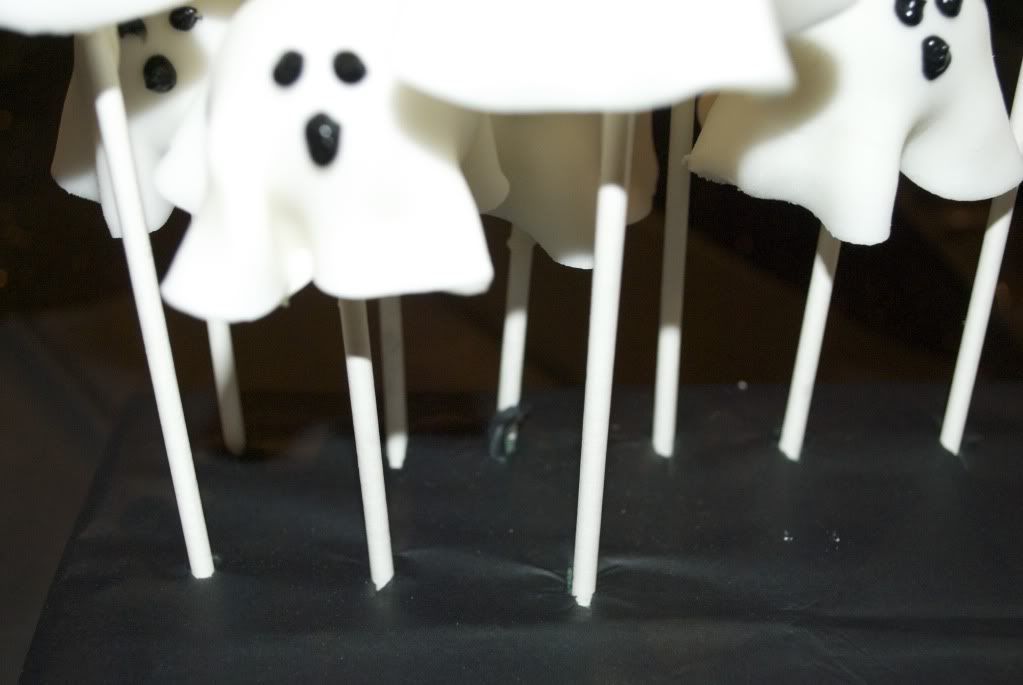 I also did some Halloween inspired nail art: